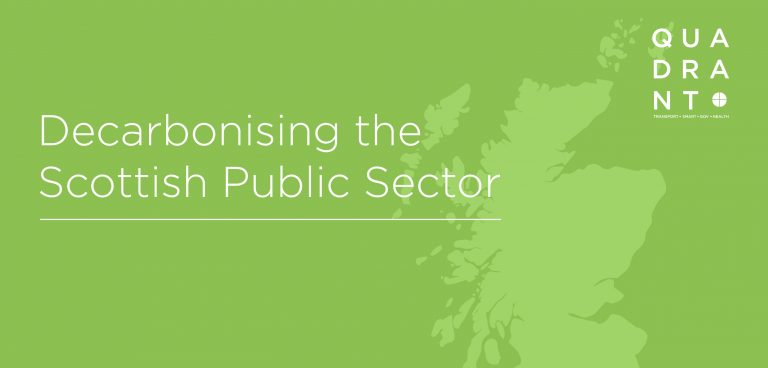 The update to the Climate Change Plan on 16 December 2020 has led to targets being published which include more than 100 new policies and proposals to support Scotland's green recovery.
The Plan, which also increases the ambition of more than 40 other policies to cut greenhouse gas emissions across all sectors, includes:
the launch of a £180 million Emerging Energy Technologies Fund (EETF), that, over the next 5 years, will support the development of Scottish hydrogen and Carbon Capture and Storage (CCS) industries, and support the development of Negative Emissions Technologies (NETs)
additional funding of £120 million for zero emission buses to accelerate the decarbonisation of Scotland's bus fleet and support the Scottish supply chain.
£50 million to support the creation of Active Freeways to provide sustainable transport links between our towns and cities
£50 million to transform vacant and derelict land, ensuring that this land is utilised for maximum environmental and community benefit.
reducing the number of kilometres travelled by car by 20% by 2030 In line with the vision and priorities of our new National Transport Strategy,
phasing out the need for new petrol and diesel cars and vans by 2030, in line with UK Committee on Climate Change advice
plan to help create 1 million zero-emission homes by 2030
a Waste Routemap to 2030 and beyond, including consulting on a ban on all biodegradable non-municipal waste being sent to landfill, also in line with UK Committee on Climate Change advice
nature-based solutions also form a key part of the updated Climate Change Plan. The Scottish Government recently announcing an additional £500 million of investment in our natural economy, with peatland restoration and woodland creation helping to enhance biodiversity and create good, green jobs whilst tackling climate change.
Scotland made good progress in reducing its emissions throughout the 2010s. The 2019 updates to the Climate Change (Scotland) Act significantly increased the ambition of Scotland's emissions reduction targets and the challenges facing the Scottish Government today are very different to those it faced ten years ago. The following factors mark the beginning a 'new era' for climate action in Scotland at the beginning of the 2020s:
The adoption of a Net Zero target for 2045 and the recognition that all parts of the Scottish economy will need to contribute fully.
The prospective end of unabated fossil-fuelled electricity generation and the rapid rise of cheap low-carbon electricity in Scotland. The challenge for the next decade is to accelerate the decarbonisation of other sectors of the economy, much of it via electrification and to increase flexibility in the power system to help meet the challenge of operating a system using large amounts of energy from renewables.
The COVID-19 pandemic has set a new context for all policymaking and will have a lasting impact on the way we live, work and travel. In 2020, global emissions are expected to fall by a record 5-10%, with a potentially larger fall in Scotland. This effect is only temporary. Greenhouse gas emissions must be cut consistently year after year until they reach net-zero globally to slow and halt global warming. The pandemic has also demonstrated how quickly social change can occur – and the role of government in driving that change. These are strong conditions for Government to reinforce the climate-positive behaviours that have emerged during the lockdown, including increased remote working, cycling and walking. Public sector leadership can play a key role in the forming of new social norms and expectations.
Glasgow's role as host city of COP26, and other major international events including the G7 summit and the UK's exit from the EU. COP26 is a clear opportunity to demonstrate Scotland's climate leadership on both climate change mitigation and adaptation, and to help catalyse the necessary efforts to increase climate ambition around the world.
The Scottish Government have identified a number of policy priorities for 2021, which will set out their determination in reaching these goals.
Transforming Scotland's Buildings
Decarbonising Transport
Cutting Carbon and Promoting Resource Efficiency
Reducing Waste
A low-carbon energy system
Delivering a resilient Government estate
We will be embarking on a series of virtual event content throughout 2021 to share best practice, showcase expertise and maintain consistent dialogue.
For more information contact the team on 0161 519 8950, or email enquiry@peloton-events.co.uk
Upcoming Events
21 May 2024 8:00 AM - 4:30 PM
We are delighted to bring our hydrogen...

---
04 Jul 2024 8:00 AM - 4:30 PM
Our hydrogen transport conference will be held at the...

---
04 Jul 2024 6:00 PM - 11:45 PM
Our hydrogen transport conference and dinner will be...

---