Following the release of Glasgow City Council's Strategic Development Framework (SDF), Quadrant Smart sits down with Fiona Campbell, Senior Planner at Glasgow City Council, to learn more about their plans to 'green' the city centre.
With the plan to 'have a world-class city with a thriving, inclusive, economy where everyone can flourish and benefit from the city's success, the SDF has Glasgow's citizens at its heart.' The framework, which aims to create inclusive growth, plans to transform the city centre.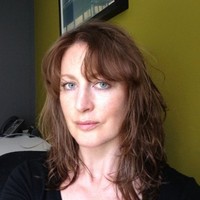 Quadrant Smart spoke to Senior Planner, Fiona Campbell, who explained: "We want to make the city centre a place with something for everyone and a place where people can go with great public spaces, areas for children and not just a place to shop or to work."
The ambitions are to:
Reinforce the city centre's economic competitiveness.
Re-populate the city centre and ensure liveable and sustainable neighbourhoods that promote health, wellbeing and social cohesion.
Reconnect the city centre with surrounding communities and its riverside.
Reduce traffic dominance and car dependency and create a pedestrian and cycle-friendly city centre, with improved public transport, that is healthier and cleaner.
Green the city centre and make it climate resilient with a network of high-quality public spaces and green-blue infrastructure that caters for a variety of human and climatic needs.
Repair, restore and enhance the urban fabric to reconnect streets and reinforce the city centre's distinctive heritage and character.
Creating a centre for a post-COVID world
As Glasgow emerge from the pandemic, the council are keen to regenerate the city centre to make it more accessible for pedestrians. As well as this, they want to turn it from a "very grey, hard, urban environment that is very car-dominated" to a greener space that encourages active travel, said Fiona.
"There has been a lot of talk during the pandemic of the value of green space, the value of public space, the value of nature. Both to your physical wellbeing and mental wellbeing. That's what people are needing," Fiona told Quadrant Smart.
"This will be very transformative in making the city centre more liveable," she added.
This will be very transformative in making the city centre more liveable
Glasgow's SDF will provide citizens with greener spaces, more accessible pedestrian routes into the centre and 20-minute neighbourhoods. The introduction of these 20-minute neighbourhoods will give those who live there walkable access to their needs in terms of local services, shops and green spaces.
"Making city centres much more pedestrian-focused will help people reclaim some of that space [from cars] and rebalance it back towards people and away from cars."
Transitioning to climate resilience
By proposing interventions to transform the quality of the local environment through green spaces for people and nature, Glasgow City Centre will become more socially inclusive and environmentally resilient.
"Transforming the urban environment is the key part of the SDF and is a key part of the economic recovery strategy," said Fiona.
Through a transition to a greener, more pedestrianised Centre, Glasgow City Council believe they will be able to boost economic prosperity and rebuild the city following the pandemic. Fiona told Quadrant Smart, "COVID has emphasized the need to accelerate change in the city centre in order to make it work much better for people."
Transforming the urban environment is the key part of the SDF and is a key part of the economic recovery strategy
Emphasizing the importance of "collaboration" when transitioning to a greener, more sustainable city centre, Fiona explained an integrated approach is needed to carry out the SDF.
By 2050, Glasgow City Centre aims to be a vibrant, inclusive, sustainable liveable place. With their proposed green, attractive and walkable city centre they believe Glasgow will become a people-centred place that is climate resilient, fosters creativity and opportunity. They believe it will also promote social cohesion, health and wellbeing, and economic prosperity.