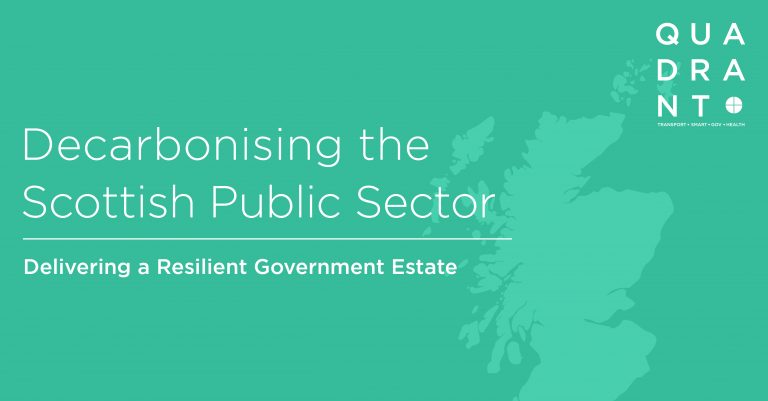 Delivering a Resilient Government Estate
Date/Time
05 Oct 2021 12:30 PM - 2:00 PM
Location
Virtual Event

All public bodies should follow best practice shown by leading businesses to monitor and verify their paths to a Net Zero and climate resilient future. Reducing emissions across the Scottish Government and UK Government estates is a good place to start.
This combined public estate in Scotland is vast, comprising hundreds of thousands of assets, from ports to prisons, railways, schools and hospitals, managed by over one thousand property management organisations. In many areas, public landowners have the purchasing power and potential for co-ordination to drive change in a sector. The Scottish Government can lead by example via its own procurement strategies, developing low-carbon markets and standards that act to reduce emissions, as well as addressing overheating, green space and sustainable drainage.
At a minimum the Scottish Government should establish the planned Net Zero Carbon Standard for new public buildings and accelerate efforts to use 100% renewable electricity on the Scottish public estate.
The UK Government has a role to play in decarbonising its estate in Scotland, including the Ministry of Defence. The UK Government should deliver the commitment in the Clean Growth Strategy to halve emissions across the public estate by 2032 at the latest.
The public sector can also lead action in decarbonising their vehicle fleets.
'Content from 2020 Progress Report to Scottish Parliament | Committee on Climate Change'
We are hosting a series of technical sessions to discuss the steps needing to be taken in 2021 to lay the foundations for achieving these longer-term objectives.