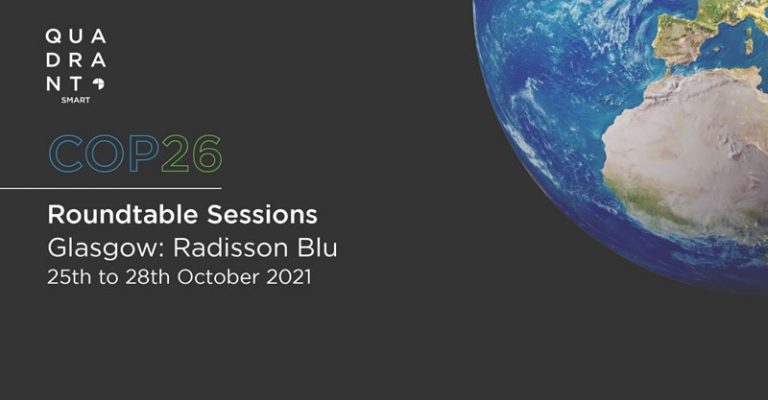 Do you have a COP26 strategy? Do you want to debate and discuss topical issues and future innovation?
We will be producing a limited number of invite only, round table events in the run up to COP26 where you can directly engage and key stakeholders and shape the smart city agenda.
Hosted in Glasgow between the 25th and 28th October 2021, our bespoke roundtable events are invite only, 3-hour sessions where invited C-level professionals debate and discuss issues facing the sector.
As the sponsor of these exclusive events, you can shape the agenda and identify key attendees.
We will put in place full 360 event management for the session which includes:
Work with you to pull together a thought-provoking theme and agenda.
Provide support to identify up to 8 key stakeholders you wish to engage with invite them to attend on your behalf.
Source and secure VIP private dining venue at a suitable geographical location (this is ideal as Smart City events are often regionally based).
Invite one of the attendees to chair the session.
Full on-the-day event management including hospitality and refreshments.
Put in place a full pre and post marketing/PR campaign aligned with your aims.
Record and produce a dedicated editorial article by one of our in-house journalists.
Capture professional photography of the event.
Post event engagement with all attendees.
We have over 26,000 subscribers and in the past year we have produced over 120 virtual events working with key public figures and sector leaders discussing everything from Decarbonisation, 5G networks to Green Hydrogen. Click here to see previous events